Solo Recital in NW Suburbs of Chicago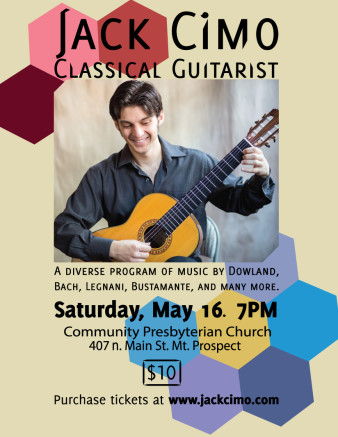 I'm looking forward to Saturday evening's concert in Mt. Prospect. I'm programming some new pieces by John Dowland, some masterpieces by J.S. Bach, and Spanish and South American music.
Community Presbyterian Church is very near Randhurst Shopping Center, which has many places to eat in case you want to get some food before or after the concert.
7pm
Community Presbyterian Church
407 N. Main Street, Mt. Prospect, IL
10$ at door or online